Sidecar racing started for TDR in 2018 with the purchase of a Formula 1 sidecar. Purchased out of California and brought to Florida. Having never driven a sidecar before, it was a macho man's decision as I can handle this.
That said, my wife, Lisa, jumped on, asking the question of was my choice of sidecar was good. We learned slowly that it was not the best to begin our sidecar racing career on a Formula 1 sidecar.
After a short season of getting the bugs worked out on Formula 1, we decided to sell it for a seasoned, well-built Formula 2 sidecar. Our first test drive was at Nola Motorsports Park in New Orleans. A bit bumpy, to say the least. Lisa cracked a rib or 2 just hanging on.
After that, we progressed slowly to a great, balanced racing team.
Pictured at the right is the sidecar, as we purchased it from Peter Essaff, my mentor. He helped us progress to where we are now. The 2nd picture below is the same sidecar #42, and we now own racing in the Isle of Man in?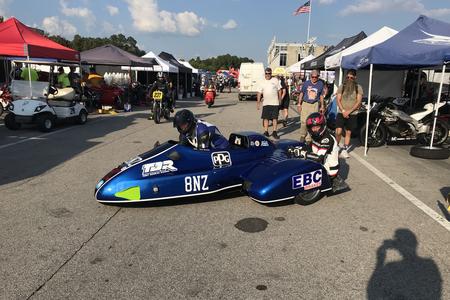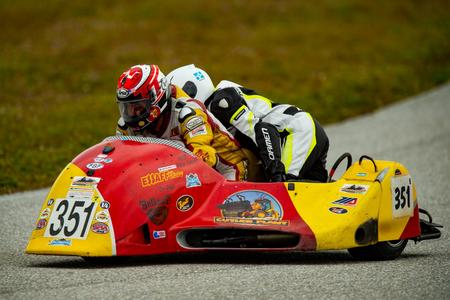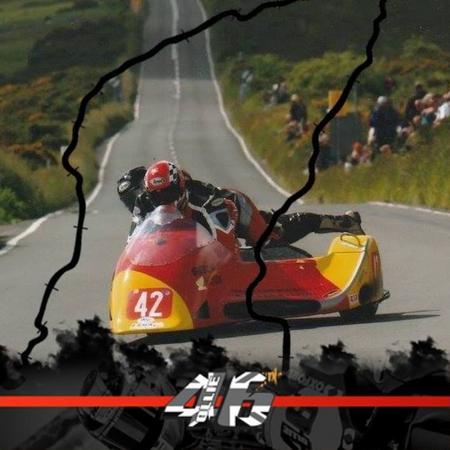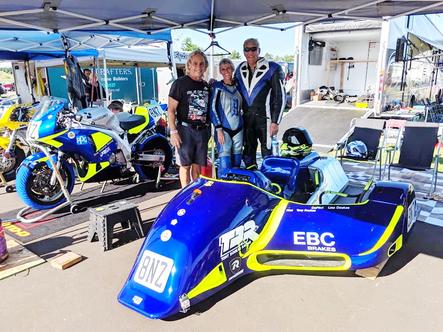 Pictured to the right is how the sidecar now looks painted in the new TDR race colors. As of 2020, we are completely refreshing every component and adding some of the new FRT technology, as well as upgrading to a newer fuel-injected engine that will have the complete treatment of friction-reducing products.
This sidecar won the overall AHRMA Modern F2 sidecar class in 2019. 2020 has seen a small amount of racing as Covid canceled many races. That has made time for me to refresh and upgrade all components.